Dive into the retro-recreation of collector Nick Collins 'Nostalgia Video' project.
For those of us who were around in the '80s and 90's, video rental stores carry a fond nostalgia. Many of us miss the weekly visits to our horror VHS section, but no one seems to miss it more than VHS and classic video game collector Nick Collins, who has actually created his own video store, Nostalgia Video, in the basement of his own home, perfectly encapsulating the full movie rental experience in all it's glory.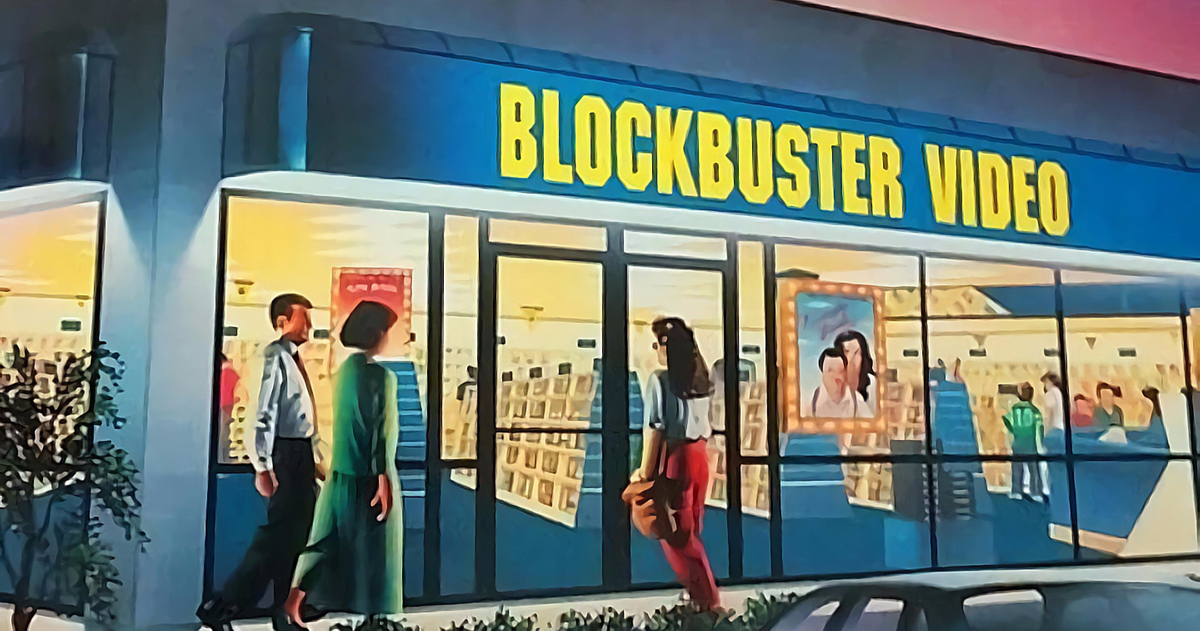 Before building Nostalgia Video, Collins started his collector status in 2012, only seeking out retro games. As any collector of ephemera will tell you, once you start a collection – it's hard to stop.
Nick's game collection quickly expanded to VHS tapes, and as the years added up he began running out of storage space for his quickly expanding collection.
"Collecting VHS tapes quickly became an even bigger passion of mine than when I collected retro games. There was just an indescribable feeling of seeing these old VHS covers again that I would see so regularly in the video stores of the late 90s. Holding, examining, observing these works of art brought back incredibly warm memories for me. It was a joy to begin owning a lot of these movies that I rented so many times in years past." – Nick Collins in an interview with Horror Geek Life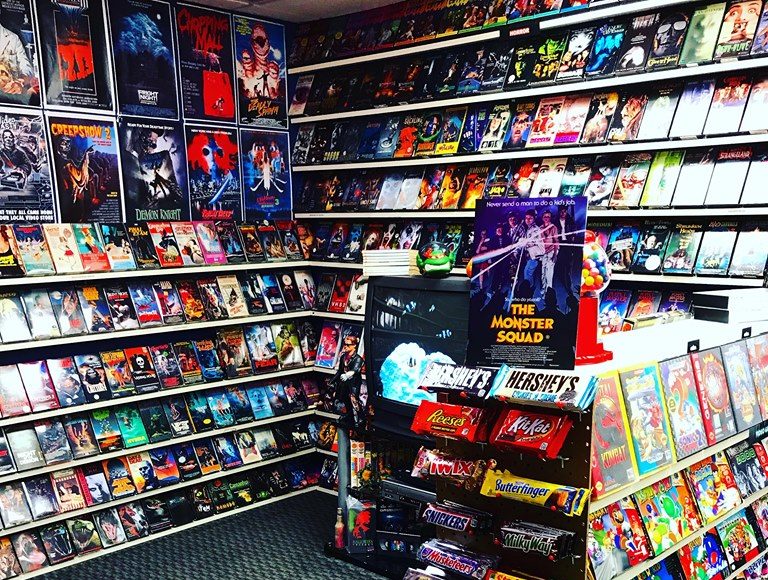 Around the time Collins glorified closet collection space got too full, James Rolfe (The Angry Video Game Nerd) had built a video store in his basement as a passion project. From there, Nick took inspiration and started to hatch his plan for his very own home made rental store. Enter Nostalgia Video.
The construction to expand the tape room into Nostalgia Video began in the spring of 2017. Nick and his Uncle began to tackle the project, which took about two months and cost only $1,200. From May-July of 2018 they spent every day and night cutting, sanding, measuring and painting until the sun came up. Although Collins has no carpentry experience or handyman work under his belt he was determined to finish the project.
Once Collins was finished construction of Nostalgia Video, he was shocked at the end result. It had the look and feel of a Blockbuster Video from the 90s. Nick in interviews has said that "I'm not really a social media guy" nor did he even have a personal Instagram account at the time of the build. Fast forward to today, Nostalgia Video's Instagram page has over 14k followers and continues to grow in popularity.
Although these VHS era relics have become extinct after the meteoric rise of streaming and subscription services, scrolling through endless Netflix options will never compare to the excitement of wandering the aisles of your local video store to find a movie to call your own for a few nights. (Ed: I also found a strange pleasure myself in having to adjust the tracking on older tapes and using my rewind machine to avoid a penalty fee on my account.)
Take a look at Nick's very own video store, Nostalgia Video, below and make sure to give him a follow on instagram at @nostalgia.video