The Ranger (2018)
Director: Jenn Wexler
Screenplay: Jenn Wexler & Giaco Furino
Starring: Chloë Levine, Jeremy Holm, Granit Lahu, Jeremy Pope, Bubba Weiler, Amanda Grace Benitez, Jeté Laurence, Nicholas Tucci, & Larry Fessenden
Produced By: Hood River Entertainment / Glass Eye Pix
Rating: 14A
Length: 77 minutes
A group of punk teens on the run from police head to a cabin in the woods…only to be terrorized and picked off by a psychotic park ranger. This debut from horror veteran Jenn Wexler is a bold, fun and colourful facelift to the somewhat stale slasher genre.
Obvious nods to the niche punk horror genre (Green Room, The Return of the Living Dead, Liquid Sky, Demons, Nuke em High, Street Trash) instantly made me have a soft spot for this easy to digest and undeniably daring modern B movie. All characters each have their own identity and steer clear from teen horror and general horror cliches. More importantly, the villain aka The Ranger is a memorable and original villain, played by Mr Robot and House Of Cards Jeremy Holm. He's hulking, hilarious and creative in his kills and similar to Michael Meyers seemingly invincible. The Ranger doesn't fall short of some hilarious one liners either and I couldn't help but laugh hysterically during a scene where he reads littering by law codes mid dismemberment.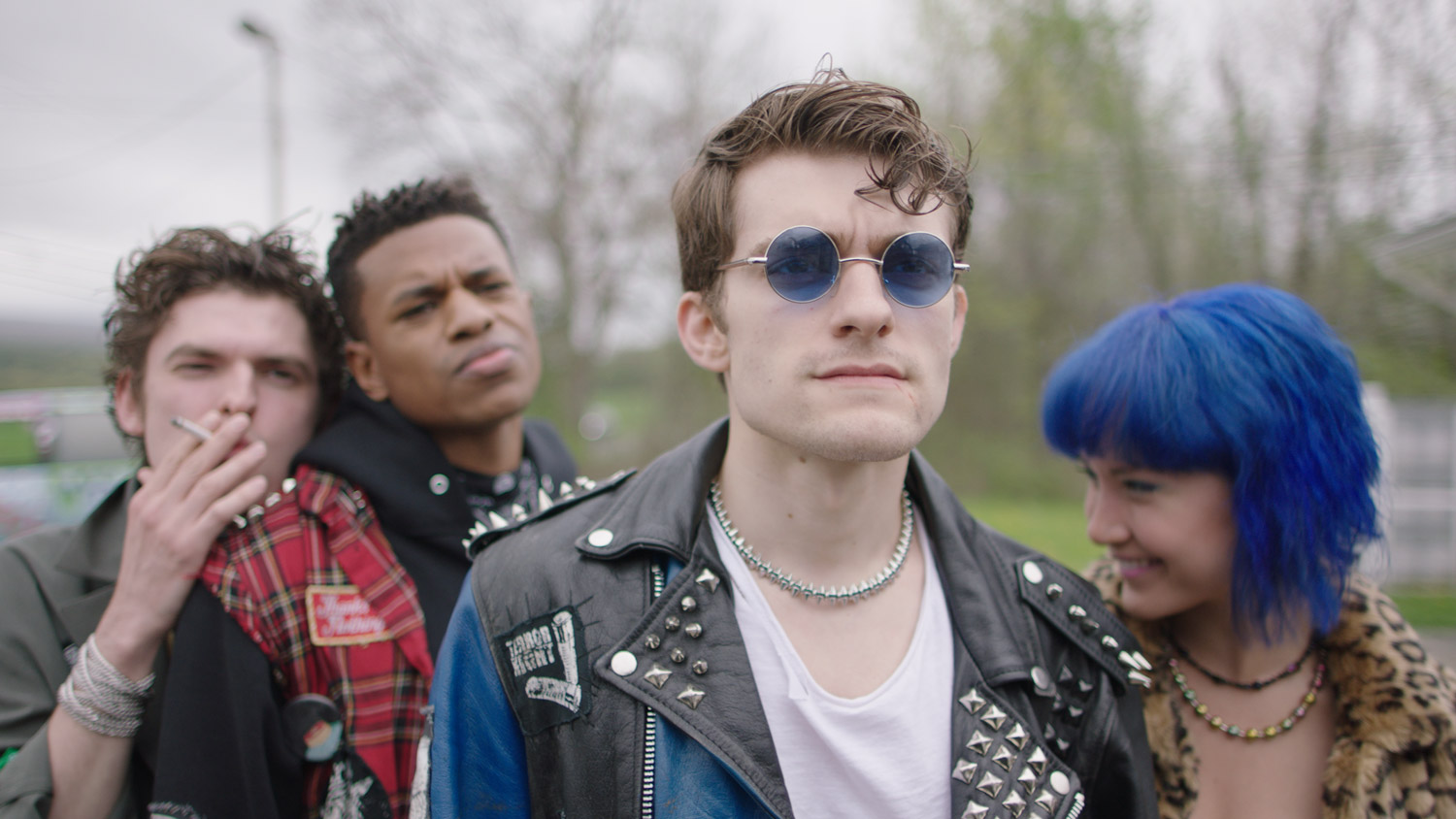 An integral part of a great slasher movie is having a sympathetic, strong and intelligent 'survivor girl'. In this case that's Chelsea (Chloë Levine), who we are introduced to as a child being consoled by a park ranger after her uncle is killed in an accident.
Years later, Chelsea returns to her uncle's cabin not really by choice, with her gang of wayward friends on the run from the cops after her asshole boyfriend, Garth (Granit Lahu), stabs a cop after a punk show riot. Which to be honest was the only weak point of this film. The opening sequence starts at an underground warehouse punk show, where we are introduced to a pink mystery drug everyone is partaking in. Quickly the cops show up and the entire sequence gets lost in messy pacing and editing that left me quite confused. During all of the opening scenes I felt there were many unfocused and unnecessary shots which we're overly ambitious and quite underwhelming. However, after the gang gets to the cabin, things picked up quite quickly and kept my attention until the final showdown.
Upon arriving at the cabin, Chelseas friends quickly start trashing the place, blaring music and getting high on their pink mystery drugs, obviously attracting the attention of the completely unhinged park ranger who rescued Chelsea all those years ago.
At this point in any slasher it's just a matter of time before each character starts getting picked off one by one, but the cut copy paste formulaic nature of the slasher genre is what makes it so appealing. All kill scenes were equally morbid and hilarious, and all practical and special effects were executed perfectly, on a very small budget none the less. Even I was shocked by the surprise in the third act.
The Ranger's incredible mix of synthwave and heavy punk soundtrack contrasted with its giallo like in your face neon colour palate, which matched perfectly with the characters and aforementioned twists.
The Ranger is a rare American B-Movie and should be taken as such. This DIY style punk rock horror from Jenn Wexler is very promising and hope to see more from her soon. I give The Ranger 3.5 pink heroin syringes out of 5!
Check out The Ranger exclusively on SHUDDER starting May 9th! If you haven't already signed up for SHUDDER you are missing out on some of the most original horror content all in one convenient place! Also it's only $5.99 a month! Visit shudder.com for more info ☠️
⬇️Watch the official trailer for The Ranger below ⬇️