Once again another fake holiday returns to give us an excuse to buy discount chocolate and binge watch some Valentine's horror movies with our special someone. From decadent Vampires to Human-Fly hybrids, we've picked out a solid weekend's worth of Valentine's Horror Movies pre-approved for our readers.
1.) The Hunger (1983)
Tony Scott's story of a love triangle between a doctor who specializes in aging research and a vampire couple played by David Bowie and Catherine Deneuve, 1983's 'The Hunger' is simultaneously terrible and wildly entertaining, with an ice-cold 80s aesthetic and scenery chewing galore. Perfect for a Valentine's Horror pick.
2.) Dead Ringers (1988)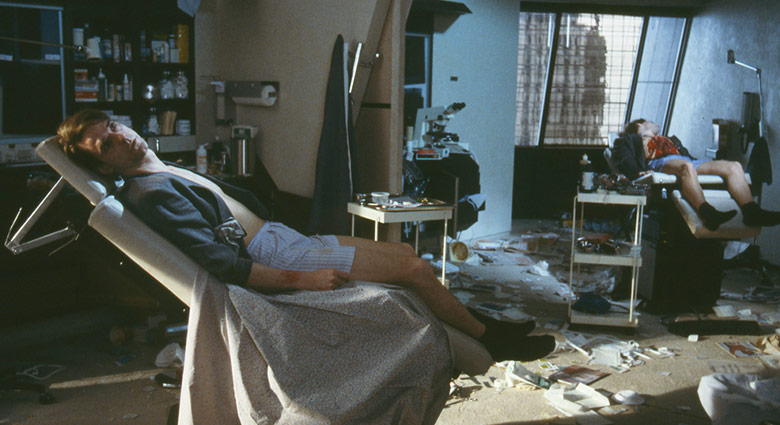 David Cronenberg's 'Dead Ringers' (1988) is an eerie and disturbing psychological thriller about twin gynaecologists who gradually descend into madness, played by Jeremey Irons. A different type of Valentine's Horror (this one is particularly icky), 'Dead Ringers' avoids slasher chases and jump scares for a sterile, insidious dread that builds to a fever pitch by the film's insane conclusion.
3.) Let The Right One In (2008)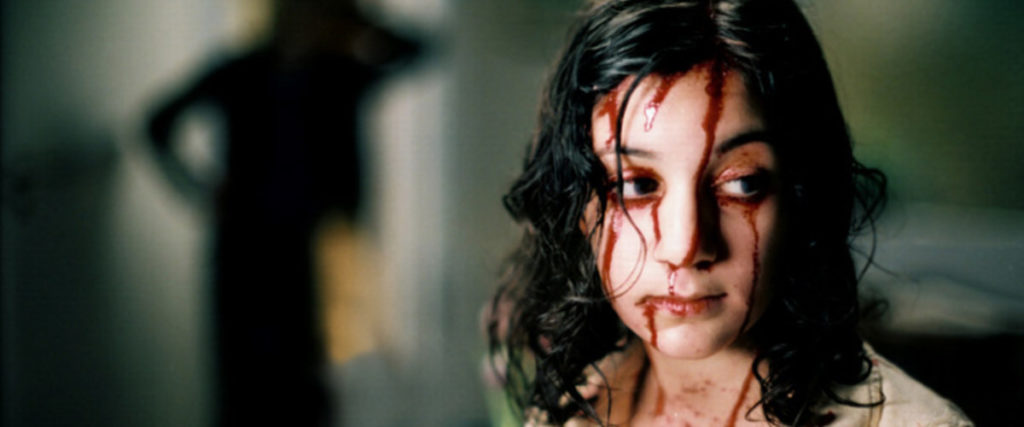 Tomas Alfredson's 'Let The Right One In' is an iconic tale of A 12-year-old boy who befriends a mysterious young girl during a horrifying series of murders deep in the darkness of Sweden's winter is best watched in its original version. Dark, but ultimately a very human story, this one's a great winter time watch and a solid Valentine's Horror selection.
4.) Candyman (1992)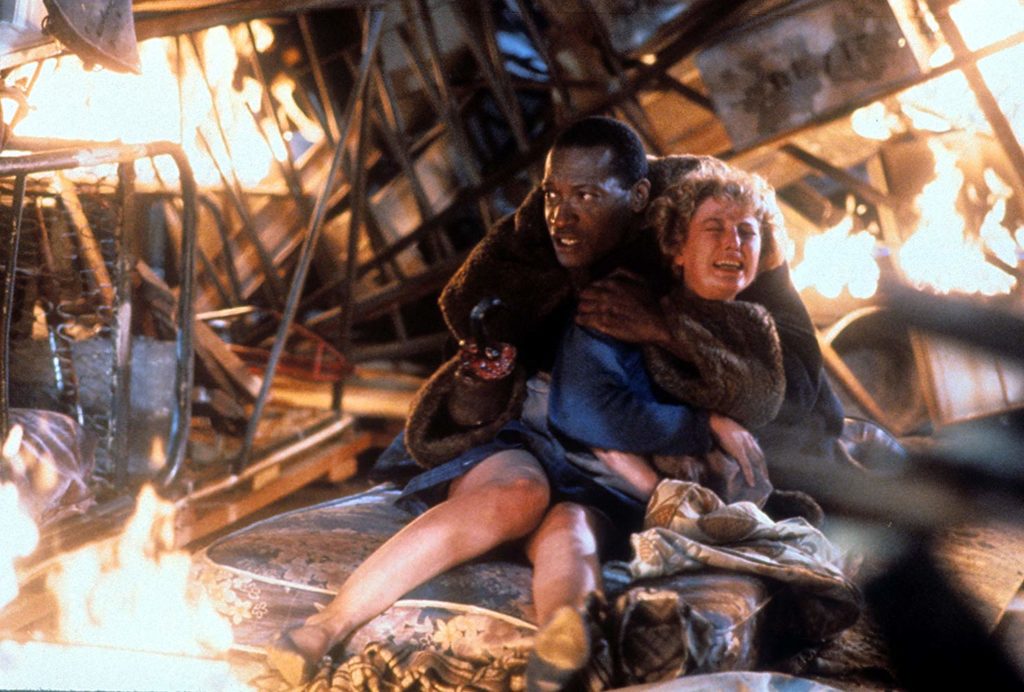 The pairing of an equally sympathetic & terrifying villain, captivating cinematography, electric performances and Philip Glass' unforgettable score combine make 'Candyman' one of horror's best love stories. Clive Barker's now legendary creation leaps of the screen through Tony Todd while Bernard Rose assembles a nearly perfect picture, never missing a beat in the story and making every frame a painting in what might be the perfect Valentine's Horror film.
5.) Fear (1996)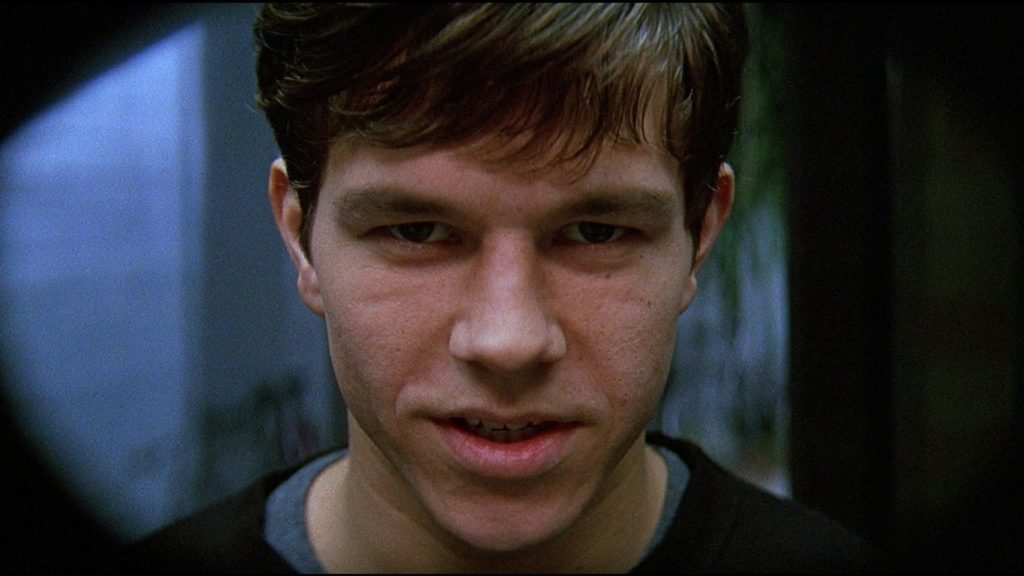 One of the 1990's teen horror "so bad it's good" classics, 1996's 'Fear' has Marky Mark Wahlberg terrorizing the family of a young Reece Witherspoon in this guilty pleasure / garbage fire of a teen romance gone off the rails. Between the Alt-Grunge soundtrack, Wahlberg's hilarious performance, casual fingerbanging and the bizarre appearance of CSI's William Petersen as the Dad there's way to much glorious B-movie goodness to ignore for your Valentine's Horror watchlist.
6.) Possession (1983)
Andrzej Żuławski's unflinching, surreal story of a woman who's love affair with something sinister destroys everyone around her in the oppressive regime of 1980's East Germany. Read our full review of Possession here!
7.) Midsommar (2019)
Ari Aster's "break up movie" 'Midsommar' was one of 2019's best. A young couple tries to escape tragedy by visiting a remote Swedish commune where things aren't what they seem. Easily one of 2019's best, if you've not yet seen Midsommar, now's the time.
8.) The Fly (1986)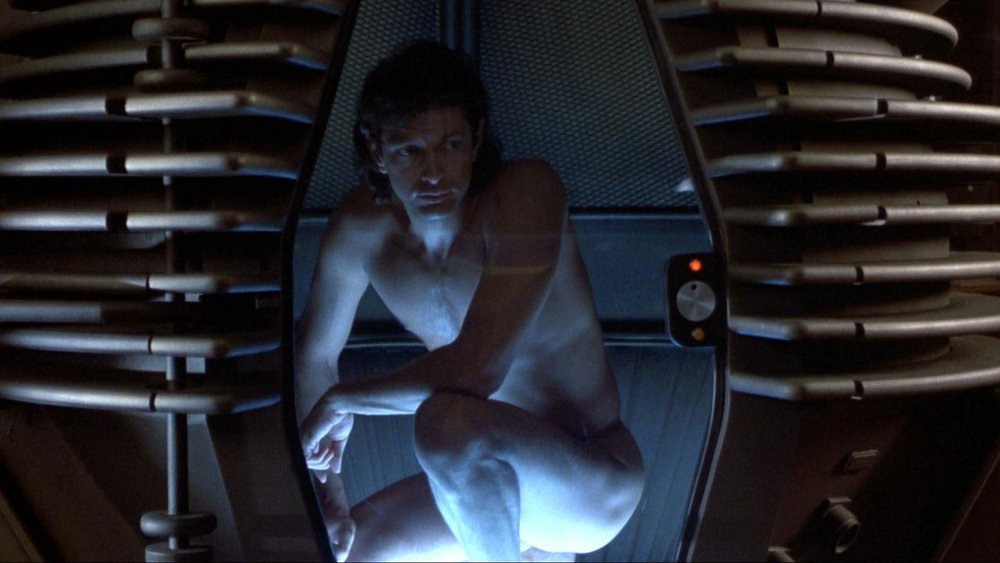 Jeff Goldblum drips his way into our hearts as Seth Brundel, a scientist who's experiments with teleportation transform him into a horrific fly monster in David Cronenberg's legendary 1950's b-movie reboot of 'The Human Fly'. Glorious practical effects, tons of goopy gore, nude Goldblum…what else do you need for a perfect Valentines horror movie?