The history of Horror cinema is dotted with the one time director who, for one reason or another, delivered a single film to the world and then never again stepped behind the camera. Here, we assemble some standout, one time directors from the world of horror and exploitation movies and see where they went.
1.) Street Trash (1987)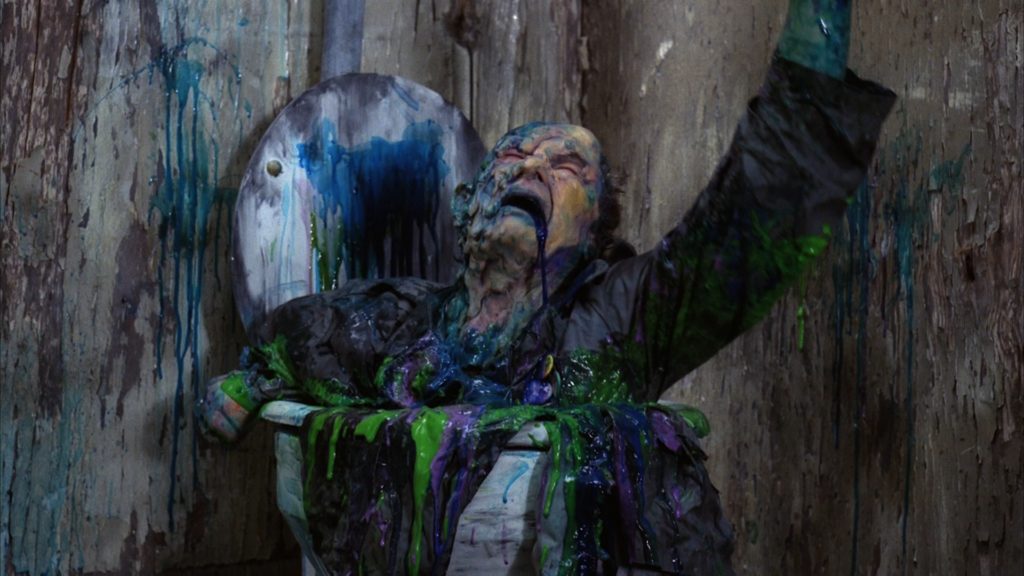 An absolute legend of goopy, gory and grin-inducing 'Melt Movie' madness, 1987's Street Trash was James. M Muro's only directorial credit (under J. Michael Muro) before he went on to work as a director photography and cinematographer for some of Hollywood's biggest films (Crash, The Abyss, and countless others). In the film, NYC hobos begin melting into psychedelic goo after drinking 60 year old liquor, while the psychotic Vietnam vet who rules their junkyard begins killing at random. Packed full of technicolour splatter, ridiculous performances, gross out humour and some inventive, high-energy camera work, Street Trash remains an underground classic from a one time director that you've got to see to believe.
2.) Phase IV (1974)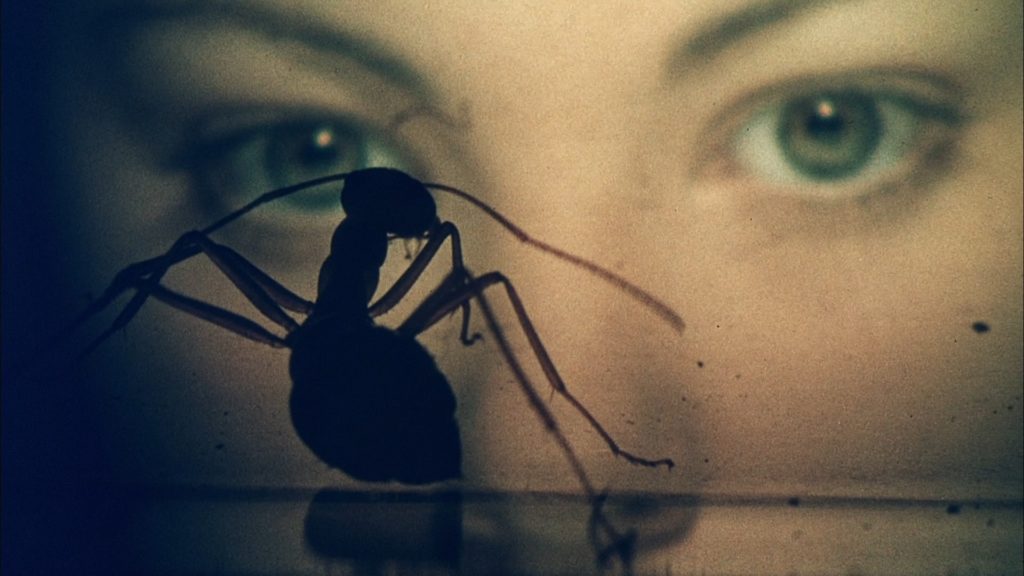 Saul Bass might be the single most accomplished graphic designer in history, but many forget he was a one time director as well. Working in the mid 20th century, when the importance of graphic design was just on the upswing, Bass branded a staggering array of major corporations with his iconic, minimal designs as well as creating some of Hollywood's most memorable title sequences for films like Psycho, Vertigo and even Goodfellas. But with all this accomplished, the strange, surreal monster movie Phase IV, remains Bass' only directorial credit.
In Phase IV, Arizona ants overrule the food chain on their way to a desert lab, hoping to kill two scientists and a woman who discovered them in this ultra-rare, ultra-weird bug-out creature feature packed full of stunning microphotography. Upon its initial theatrical release, the film had mixed reviews which likely led Bass to hand up his hat and become a one time director, however in time it's gained a cult following for it's ecological-disaster messaged and surreal look and feel. Writer/director Panos Cosmatos has said Phase IV was a very significant influence on the look and feel of his science fiction film Beyond the Black Rainbow,
3.) Man Bites Dog (1992)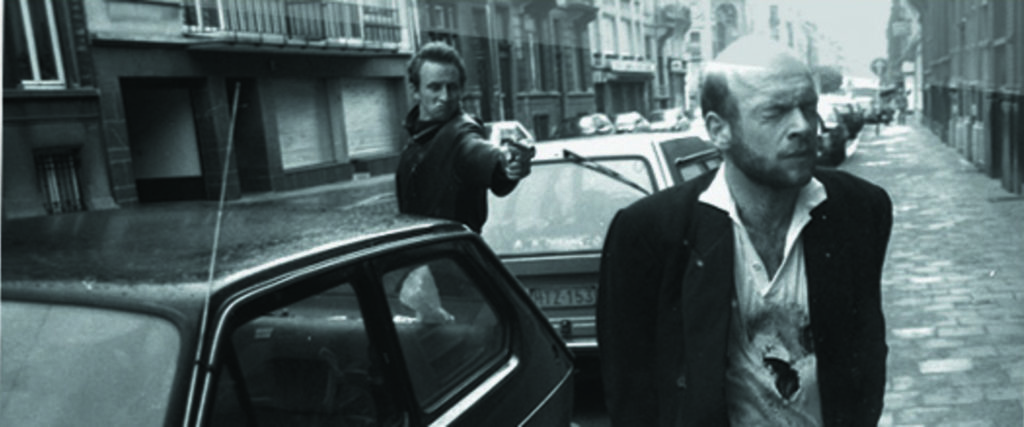 Rémy Belvaux, the Belgian actor-writer-producer and one time director, never made a follow-up to his 1992 début film. But since that first feature was Man Bites Dog, a black comedy that became an underground cult classic, his notoriety was guaranteed. For all the film's brutality, it was clearly the work of someone with a mischievous attitude, and It was in the same spirit of mischief that Belvaux hurled a custard pie at Microsoft's Bill Gates in Brussels, the 1998 incident leading to his arrest and making news worldwide.
In Man Bites Dog, the mockumentary follows activities of rampaging, indiscriminate serial killer Ben which are recorded by a willingly complicit documentary team, who, eventually become his accomplices. The film generated controversy wherever it was shown: The director of the Tokyo Film Festival was fired for booking the film, which was then banned in Japan, It was screened in heavily edited versions in the US and Australia (though it did win awards at TIFF) and in France, the advertising standards authorities demanded the be altered from its blood splattered original. With all the furor you'd imagine Belvaux would ride the hype train to Hollywood, but it was not meant to be. Shortly after Belvaux effectively retreated from cinema, with the exception of the occasional low-key acting job, until moving into a role at French advertising agency Quad Productions where his commercials for the agency won him a number of awards before his death in 2006 from an advanced case of suicide.
4.) Angst
Werner Kniesek from Salzburg, Austria killed three people out of pure, psychotic lust in 1980, a case that rocked the country and became the basis one time director Gerald Kargl's only full-length feature "ANGST". Having made experimental shorts in the 1970's, Kargl became fascinated with the psychology of serial killers and the Kniesek case in particular, putting himself into nearly half a million euros in debt to make his feature film, which says ruined him for years to come. "ANGST was my first fulltime feature. After this – which I produced completely on my own – I was happy to direct a lot of commercials. Finally I was able to pay back all the money I lost.", he said in a rare interview.
In ANGST, A killer is released from prison and breaks into a remote home to kill a woman, her handicapped son and her daughter. ANGST was exceptional at the time in Austrian cinema for two reasons: it is both a "true crime" semi-documentary (one of the only true-crime films made at the time), and a highly stylized 'slasher film' in the tone of the classic Italian 'Giallo' tradition. With wild, inventive camerawork from cinematographer Zbigniew Rybczynsk, and eerie score from Tangerine Dream's own Klaus Schulze, Angst remains one of the most brutal, and brutally effective, slashers of all time.
5.) Maximum Overdrive
With over 30 Films and TV Shows based on his books, it was inevitable that Horror legend Stephen King would take up the Director's chair, and in 1986 he did just that, Directing and Writing his only feature film, the bizarre, hilarious "Moron Movie" (his words) entitled MAXIMUM OVERDRIVE. Based on his own short story "Trucks", this comedic tale of cosmic horror sees a rogue comet bringing the world's machines to malevolent life as it passes a bit too close to earth, leading the one and only Emelio Estevez to fight back for survival. The film was nominated for two Golden Raspberry Awards including Worst Director for King and Worst Actor for Estevez in 1987,…but both lost against Prince for Under the Cherry Moon. Yikes! While the film was intentionally campy, it was a commercial disaster and King had no desire to go back behind the camera. In a 2002 interview with Tony Magistrale for the book Hollywood's Stephen King, King stated that he was "coked out of my mind all through its production, and I really didn't know what the fuck I was doing".
6.) Death Bed
Death Bed: The Bed That Eats is a surreal 1977 Horror Film written, produced, and directed by one time director George Barry. A passion project of Barry, who grew up in the same neighbourhood as Bruce Campbell and Sam Raimi, Death Bed sat unreleased for decades and was almost completely lost to history, while Raimi and company crafted The Evil Dead and became cult icons.
Following the film's completion in 1977, Barry sought a theatrical release to recoup his $30,000 budget, but failed to find a willing distributor. Barry received an offer from an LA distributor to release the film on VHS in the UK and offered to pay Barry $1000 for a VHS release if he could supply them with a print of the film, complete with credits. Barry, unable to afford the $3,000 that credits would have cost to create, declined, and the print was sent back to him. Despite his knowledge, Portland, an obscure British label, released a pirated VHS of the film from this early print in the UK, without Barry's knowledge, with the film eventually receiving further VHS releases in Australia, New Zealand and Spain. 
Despite its pirated VHS releases outside of the US and notoriety as one of "the worst movies ever made", Barry (quietly operating a bookstore in his hometown for 40-odd years) remained unaware that the film had received any sort of release until 2001, when he discovered a forum post about the film by French film journalist Jean-Claude Michel on the website "Scarlet Street", leading to interviews by journalist Daniel Craddock, who had written a review of the film, and, in turn, author Stephen Thrower, for his book Nightmare USA. As a result of this new found exposure, the film received its first two official releases, with a theatrical showing at the San Francisco Indiefest on February 15, 2003, and DVD release Cult Epics the same year, where Barry, after 26 years was finally able to complete the credits for his only film.