Let's start by admitting the obvious: Thirteen Ghosts is not a "good" movie. It makes very little sense, it's loud as hell, the amount of jump cuts is *literally* seizure inducing (there's an actual seizure warning on the film, no joke)..but it might possibly be one of the most downright, unabashedly FUN Horror movies to watch, ever, and absolutely perfect to watch with friends for 31 Days Of Horror.
2001's Thirteen Ghosts is a remake, directed by Steve Beck (the auteur behind cinematic masterpiece Ghost Ship) and produced by the venerable Dark Castle Entertainment. At the time, the production company's goal was to upgrade classic William Castle films for modern times, and Thirteen Ghosts came along just a couple years after the equally mental House on Haunted Hill remake. This re-boot took the most basic framework of the 1960 original and just went fucking nuts: splattering the film's impressive sets with over-the-top gore, some sweet ghost boobs, and that awful, hyper-kinetic editing that plagued the horror / nu-metal genres at the time. It's a amazing time capsule for the terrible era at the millenniums end where X-treme dudes and Spike TV ruled the visual aesthetic, which is just all part of it's fun.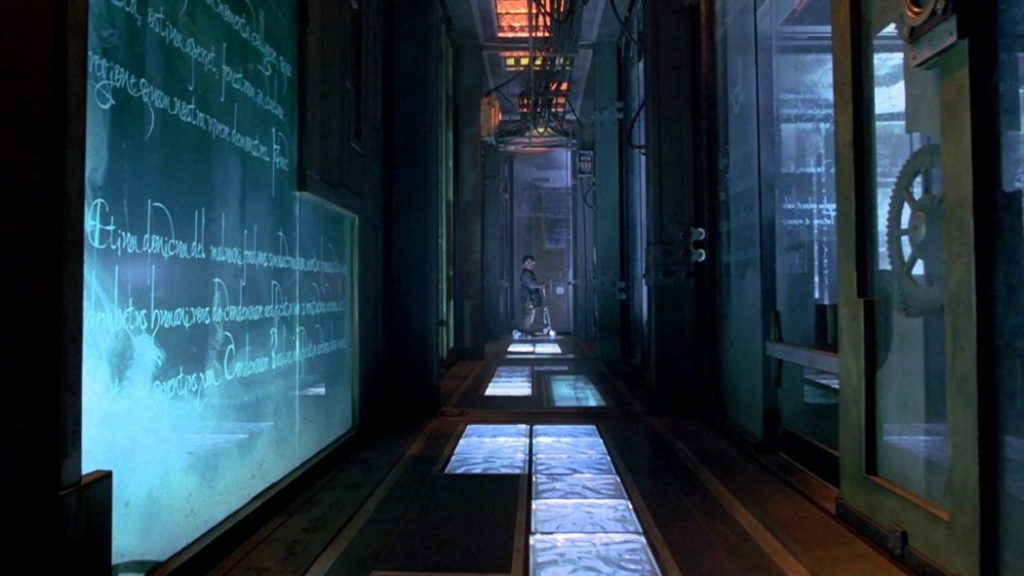 The remake of "Thirteen Ghosts" is set in a crazy glass house that makes no sense, but looks fantastic, as Tony Shaloub, Shannon Elizabeth and Flipmode Squad's own Rah Digga (!) battle a host of murderous ghosts that the moustache-twirling villain Cyrus Kriticos (F. Murray Abraham slumming it with gleeful abandon) and his pet psychic Matthew Lillard have unleashed in a tweak to the "spend the night in a haunted house for your inheritance" trope. The plot is threadbare but really it's secondary to the goofy roller-coaster ride we take when watching Thirteen Ghosts. There's some nonsense about magic glasses, magic glass, ghost traps and immortality, but none of this matters. Thirteen Ghosts delivers some great, gory kills and doesn't spend too much time explaining why every character is so very, very stupid, and frankly, it doesn't need to. We run from scene to scene as characters spew nonsense about spirits and spells and BOOM, somebody gets split in half and we're right back into the hot mess.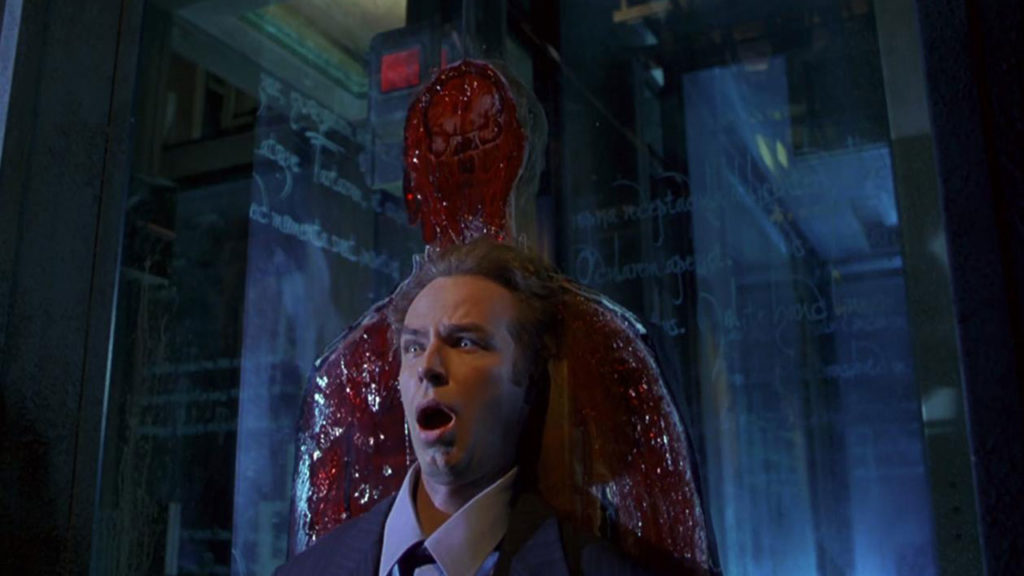 The highlight of the film is the ghosts themselves, crafted by KNB FX. The various ghouls include a headless torso, a dude who looks like Pinhead as a bouncer, A brain-dead Boy Scout, and of course, ghost-boobs, one of the film's most iconic characters. As the characters race around the maze-like set, each ghost gets their moment and before we know it we're whisked into the next encounter. On the Thirteen Ghosts DVD / Blu-ray is a featurette titled "Ghost Files," which provides a wealth of information about the individual ghosts that never made its way into the film, but it's not needed. These are Halloween decor come to life in the best way possible, and while graphic and bloody, the ghosts are just so much fun it's hard to take this movie as seriously as the special features would have you.
If you can abandon all hope for a coherent plot or quality acting, you will love 2001's Thirteen Ghosts just as much as us. Right now it's available on Amazon's surprisingly deep stash of B-Movie trash on Prime, or on a surprisingly great Blu-Ray re-master. Check the trailer below to get you in the mood.