Mick Garris, the driving force behind "Masters Of Horror" which cemented his status as a genre legend, returns to the anthology format with Nightmare Cinema. Five strangers converge at an ominous and clearly haunted movie theatre owned by 'The Projectionist', played by Hollywood icon Mickey Rourke. Once inside, audience members witness a series of screenings that show their deepest fears and secrets over 5 short tales.
THE THING IN THE WOODS (Directed by: Alejandro Brugues) A postmodern slasher thriller involving a killer who actually turns out to be the hero.
MIRARE (Directed by: Joe Dante) A woman with third degree burns on her face seeks plastic surgery at a sinister clinic.
MASHIT (Directed by: Ryûhei Kitamura) Catholic schoolgirls become possessed by a sex crazed demon.
THIS WAY TO EGRESS (Directed by: David Slade) A woman waiting for a doctor's appointment experiences disturbing shifts in reality.
DEAD (Directed by: Mick Garris) An adolescent piano prodigy dies, is revived, and is under attack from supernatural forces.
This gore packed horror anthology ties together stories from around the horror world (Spiders, Ghosts, Demons and other creepy creatures make appearances) and multiple sub genres (we touch on Slasher, Exorcisms and more). Although scattered, Nightmare Cinema is more fun and amusing than anything, which is a compliment. Mickey Rourke's shirtless, classic, Hollywood crypt keeper performance is enough to check out the world of Nightmare Cinema.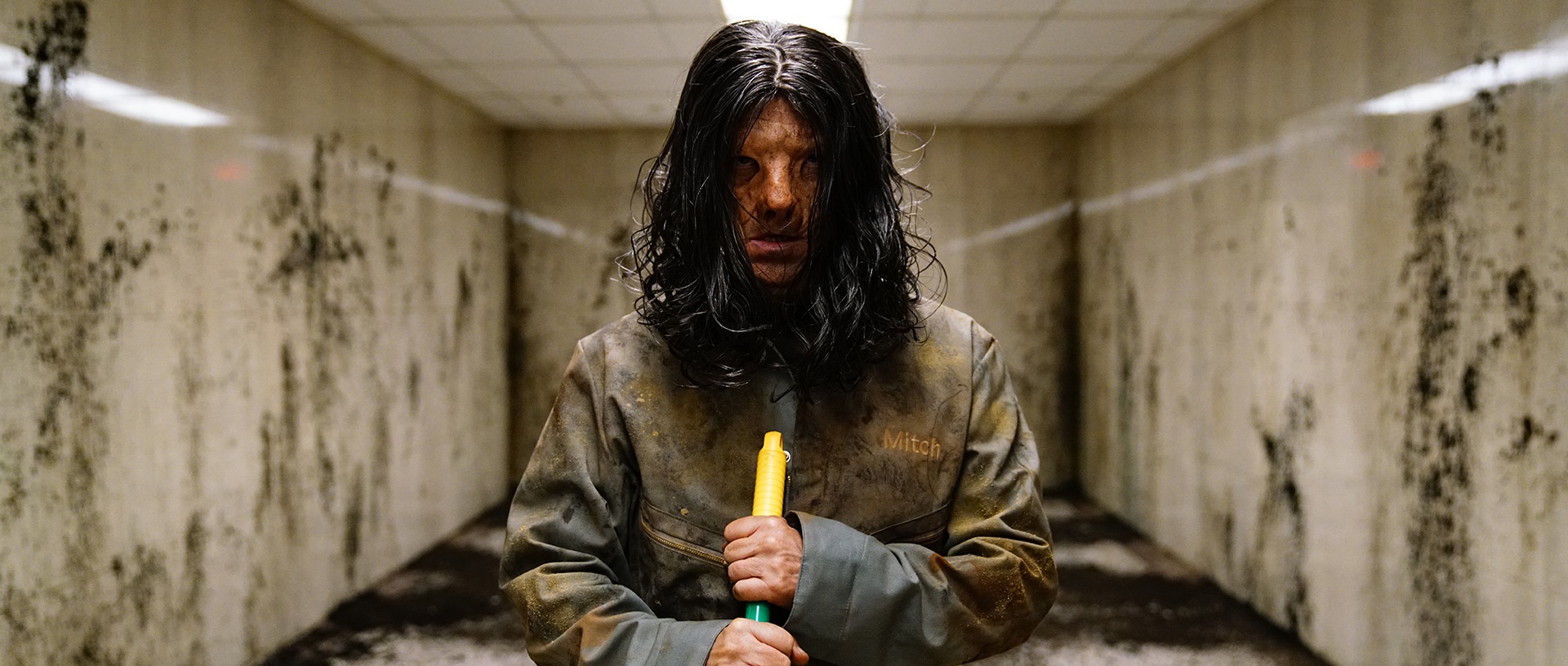 Starting off strong with Alejandro Brugues' "The Thing in the Woods" with barely any preamble and TONS of blood. The rest of the stories in Nightmare Cinema are not as effective, though all of them are chilling in their own right. The stand out from the film for me was "This Way to Egress" from the director of "Black Mirror: Bandersnatch" and "Hard Candy", David Slade, which centres on Helen (Elizabeth Reaser), who begins experiencing profound hallucinations and is convinced it's a sign of diminishing mental illness. Helen attempts to see her doctor but, along the way the world around her dissolves into a filthy dystopian hell-scape populated by monsters. The beauty of this segment (and anthology series in general), is that this format gives concepts that could never work in a feature length format a proper stage, coming off sharp, lean and easy to digest.
Nightmare Cinema takes the horror genre and unexpectedly turned it on its head, for a fast-paced, gory way to get your blood pumping. Now streaming on Amazon Prime, this one's a fun way to spend one of your 31 Days Of Horror!