Too grim and experimental to have been well received at the time of its release, legendary Director George A. Romero's "Martin" character study of a young man who may, or may not, be a vampire has slowly become a modern film classic.
Beyond it's inventive, original take on the Vampire story (considered the first "Everyday vampire" character) the film is driven by iconic hand-held camerawork and creative editing, plus special effects by Tom Savini in his first collaboration with Romero. The film was seized and confiscated in the UK under the "Video Nasties" act due to its graphic depictions of rape and violence, but its unique story and style have influenced everyone from UK band 'Soft Cell' to Silent Hill creator Hideo Kojima. There's even an Italian-version of the film, Wampyr, with a totally-different edit from Dario Argento that includes heart-pounding soundtrack by Goblin – the wizards behind many of director Argento's horror film scores. While forever remembered for inventing the modern zombie movie with "Night Of The Living Dead", Romero's "Martin" may be in fact his best movie and equally important to modernizing a classic monster.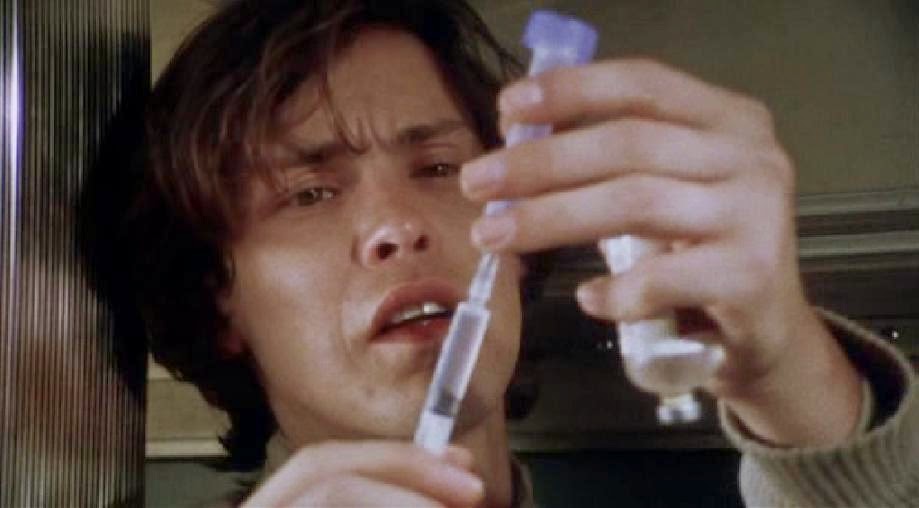 After a dreamlike sequence where a woman is attacked while asleep on a train, drugged and drained of blood with a razor blade, the film follows Martin (John Amplas in his film debut) as he is sent to live with his religious uncle Cuda (Lincoln Maazel) in the grey wasteland of 1970's suburban Pittsburgh. Cuda's from 'the old country' and his old-school ways have led him to believe that Martin is an 84-year-old vampire. He forbids his nephew from speaking to his cousin Christine and tries unsuccessfully to repel him with traditional methods: strings of garlic and holy objects like a crucifix and blessed statues. Martin mocks these attempts and says forcefully to Cuda that he is a family member, not someone to be treated like "Nosferatu". Cuda warns that if Martin murders anyone in Braddock, he will stake him through the heart. His grand-uncle believes a family curse is responsible for Martin being the reincarnation of the famed Transylvanian vampire. Eventually overpowered by his psycho-sexual thirst, Martin sneaks out to downtown Pittsburgh and begins to feed on local women, kicking off his descent into full blown vampirism.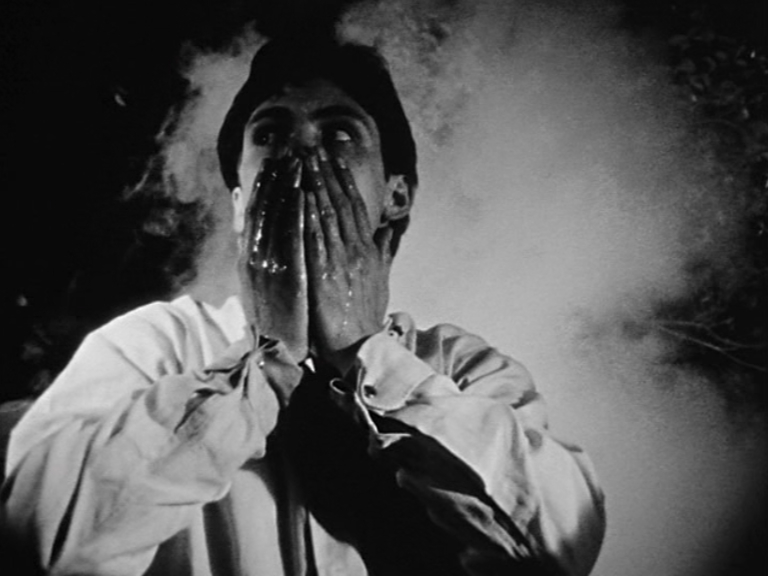 Throughout "Martin", Romero blurs the line of reality in Martin's mind, with fantasical black and white flashbacks cut with drab, depressive contemporary scenes that play like a teenage fantasy against horrors that vampires would really face. Martin himself never seems sure if he needs to feed or if it's all in his head. Panned on its release for its slow, improvisational style, Romero allows the mundane drudgery of "normal" life to almost be its own character, one that's another of Martin's antagonists. When the film does get violent, it's punctuated by a percussive, frenetic Jazz soundtrack by Donald Rubinstein that adds another layer to an already complex film. Whilst inventive and satirical, "Martin" is still a dark, sombre and somewhat cruel story, never confirming on denying if Martin is merely mad, or truly a monster. Highly recommended for fans of inventive cinema and off-centre Horror stories, check the trailer below and seek this rarity out for a 31 Days Of Horror viewing. Due to rights disputes that plague much of Romero's work, this one's not available to stream, but if you're a collector Arrow put out a, unfortunately now out of print, box set that's the only version worth owning.