Part-noir, part-neo-Gothic horror, Les Diaboliques is a perfectly balanced breed of suspense thriller, beginning innocently enough, but soon peeling back layer after layer of corruption, scheming and European transgression. Let's not forget hysterical women a plenty, as seen in, oh, every French film ever.
Fixed on the stagnant, waters of the school pool, the film's opening shot in grimy black and white is an apt metaphor for the murky sin and guilt that constitutes Les Diabolique's world.
Christina Delassalle (Vera Clouzot) is the rich owner of a boys' boarding school, trapped in a horrible and abusive marriage with the repulsive Michel (Paul Meurisse). Another teacher at the school, Nicole (Oscar winner Simone Signoret), is openly Michel's mistress, but also abused by him. After being pushed past her limits, Nicole convinces Christina to murder Michel, scheming to drown him in the boarding house of a remote village before dumping his water-logged corpse in the schools' pool. Unfortunately, their plan goes sideways when the body mysteriously disappears from the pool and is nowhere to be found.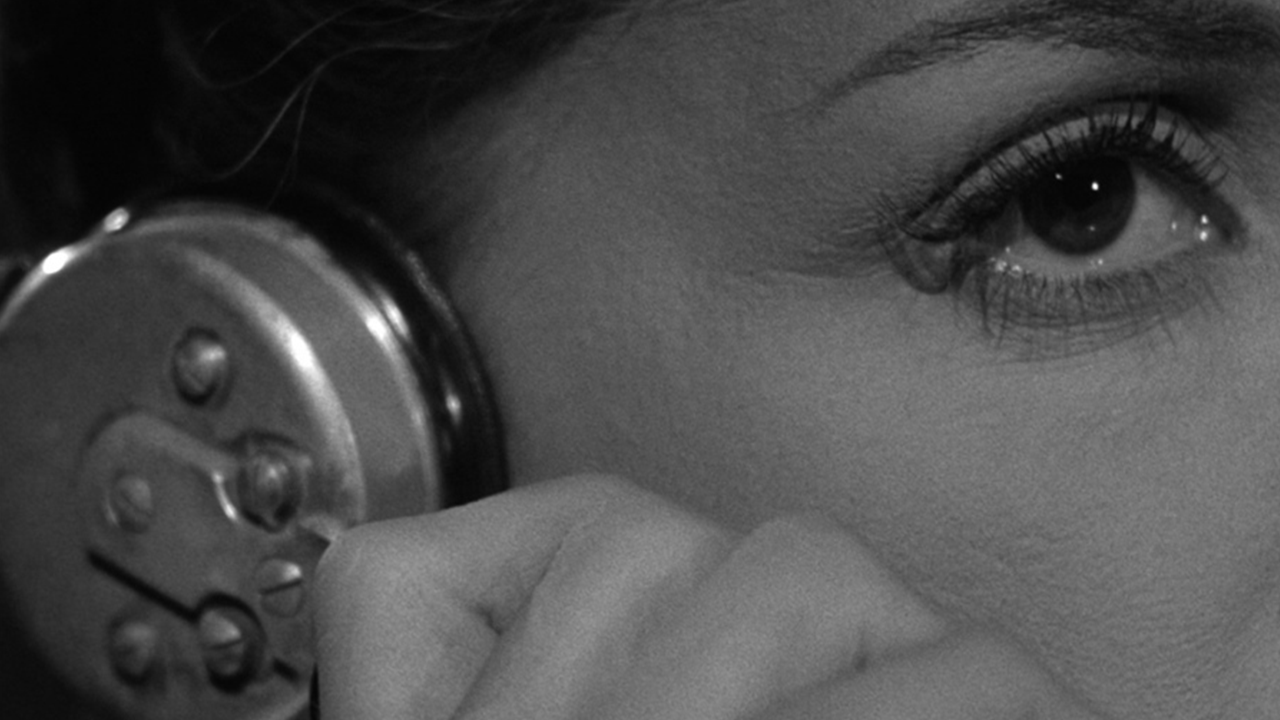 Clouzot's precision filmmaking was, in 1955, at odds with the naturalism of the upcoming French New Wave, but his style is perhaps the most enduring in mainstream cinema, inspiring, modern clockwork-suspense merchant Christopher Nolan and TV's Inside No. 9 series.
Les Diaboliques certainly makes Michel's murder an easy sell. An abusive husband and lover, he is also absolutely awful towards his staff and purposefully underfeeds his young students. In welcoming his demise, we root for Christina and Nicole – even in the murder's most visceral moment which, in its spluttering, white-eyed realism, remains shockingly disturbing even in 2019.
Pressured from the first by Nicole to kill Michel, it's not long before Christina's Catholic guilt gnaws at her sanity and her nerves, made worse by the disappearance of Michel's body. From the boys' incessant bad behaviour, to the grime that coats the surface of the school pool and the central trio's sexual transgressions, original sin weighs heavily on the film's sense of reality.
The Gothic lighting of the final ghostly sequence suggests both psychological and metaphysical corruption, culminating in an unreal climax that's as cathartic as it is unsettling. Right after finishing The Wages Of Fear, Clouzot optioned the screenplay rights, preventing Alfred Hitchcock from making the film. The movie itself went on to inspire Hitchcock's masterpiece Psycho and Hitchcock even stated in an interview that his all-time favorite horror film is Les Diaboliques. The film was the 10th highest grossing film of the year in France, with a total of over 3 million admissions.
Les Diaboliques gained additional press when, only five years after its release, Vera Clousit died of a heart attack, aged 46, somewhat mirroring her character in the film, who also had heart problems. Two awful American versions exist. Reflections of Murder, was made by ABC-TV in 1974 with Tuesday Weld, Joan Hackett, and Sam Waterston. In 1993 another made for TV movie remake titled House Of Secrets, was unfortunately made starring Melissa Gilbert. In 1996, the film was again remade as Diablolique, adapted by Don Roos, directed by Jeremiah S. Chechkik, and starring Sharon Stone and Isabelle Adjani in the leading female roles, with Chazz Palminteri as the husband and Kathy Bates as the detective, a unwarranted but much better remake than the other two made for tv versions.
It's fun to note that Les Diabloiques features the first and possibly only on screen spoiler warning in cinema, reading:
Ne soyez pas DIABOLIQUES! Ne détruisez pas l'intérêt que pourraient prendre vos amis à ce film. Ne leur racontez pas ce que vous avez vu. Merci pour eux. (Don't be DIABOLIC! Don't destroy the interest that your friends might have in this movie. Don't tell them what you saw. Thank you, for them.)
Les Diaboliques was released on DVD by The Criterion Collection in July 1999 and then re-released on DVD and Blu-ray in May 2011. The latter release features selected-scene commentary by French-film scholar Kelley Conway, a new video introduction by Serge Bromberg and a new video interview with novelist and film critic Kim Newman.
Les Diaboliques is a ruthlessly effective portrait in murder, mystery, and suspense that any film or horror fan should not miss out on.