Oozing with eurotrash 80s-ness from every pore, Dutch slasher flick Amsterdamned offers up an often hilarious but totally watchable b-grade romp through the canals of Amsterdam.
Shot on location with Dutch actors, who oddly dub themselves in some hilariously accented English, a scuba-diving lunatic spends his time lurking about the polluted canals of the titular city dispatching his targets with a giant diving knife. After he kills his first victim in an extended POV shot (a motif used throughout the film), the unfortunate prostitute ends up dead, hanging on a boat filled with Boy Scouts in a gruesome opening sequence, and a classic slasher murder spree with no motive is set in motion. With a unique charm and tons of quotable one-liners, Amsterdamned isn't one to take too seriously, but that's part of it's appeal. Imagine a bugged out Dirty Harry ripoff involving an albino in a combat ready gimp suit and you're in the right neighbourhood.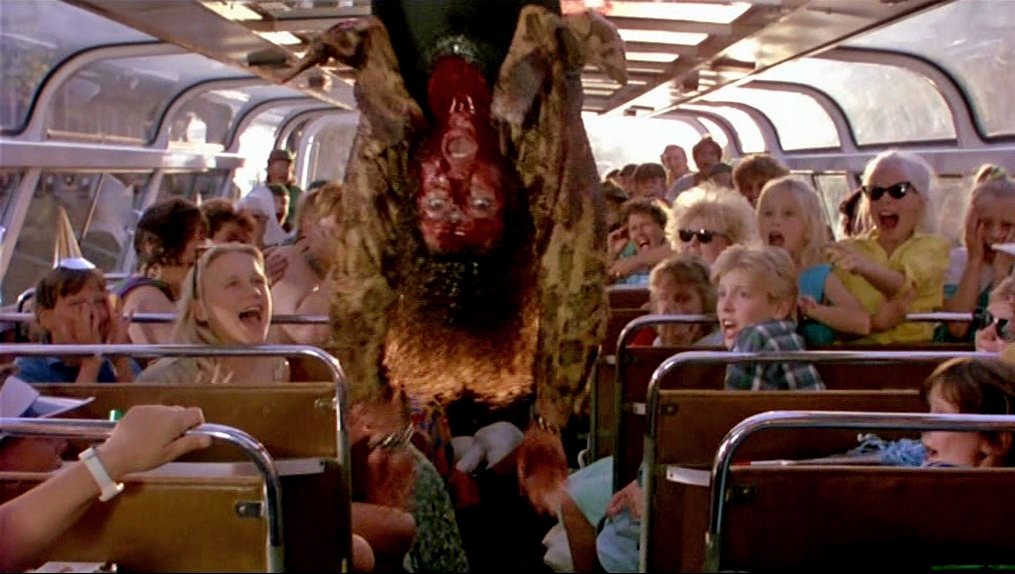 Eric Visser (the scenery chewing Huub Stapel) is the totally 80's, totally bad-ass cop assigned to the case. He has a thirteen-year-old europunk daughter with a psychic friend, but that has literally nothing to do with the plot, it's just one of many charmingly weird details director Dick Maas throws into this caper. Part slasher, part cop procedural, there's endless reasons why this Dutch oddity should be unwatchable, but it's instead CRAZILY watchable. Maas has an energetic, almost "James Bond" style of shooting that keeps even the scenes of bog standard exposition moving quickly and crisply, and he throws EVERY cop movie cliche into it with abandon. The kills are clever and tongue in cheek, the acting is fun, but everyone treats the material with the requisite B-movie seriousness needed to make it sing.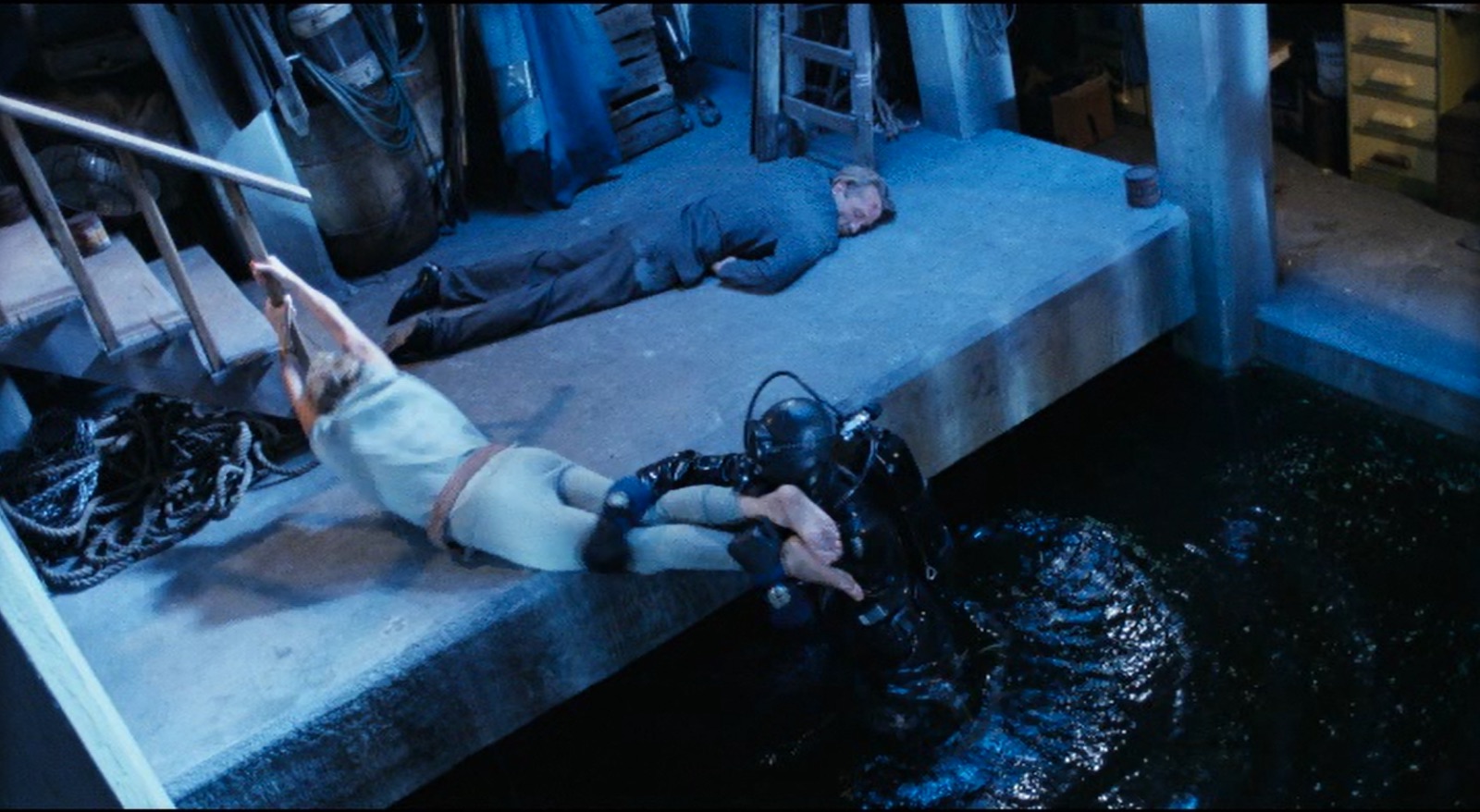 Despite being under the gun by his superiors to catch the killer, Det. Visser manages to find time to romance a buxom diver named Laura (Monique van de Ven), who's pursued by her therapist…a FORMER DIVER (dun dun dun), as well as make up with his old romantic rival. The director also wrote the musical score (a la John Carpenter) and it works as a great slice of europop / synth wave from the late 80s. The underwater scenes offer up the needed tension to avoid being cheap or clumsy, and there's some pretty decent kills, a great boat chase and some ridiculous sex scenes and you've got everything needed for an easy afternoon watch this spooky season. Amsterdamned is streaming now on Shudder and has a wicked great Blu-Ray release from Blue Underground to boot.