The holidays will look different this year. NYE Netflix binge parties, your mom still not realizing she's on mute during a Zoom seder, and so on.
One universal holiday tradition however can't be curtailed by a global health crisis, and that is drinking alcohol. Whether you're shopping for your in-laws or for yourself, these small-batch (mostly) boozy gifts can also be delivered right to your door or ordered for curbside pickup.
Please note these are products found in Canada, so expect a follow up list for our readers across other borders!

Left Field Brewery's Beer For a Cause
For the sixth year running, the always amazing brewery Left Field is partnering with Red Door Family Shelter for all of December for Draughts And Crafts Virtual Gift Guide 2020.
Every gift guide vendor is donating a portion of the proceeds from their featured item, including this bad-ass Warm Up Pack that includes a trio of Blackburne Imperial Stout, including the extra-warming 2020 flavour: Mexican Chocolate, two Brewmaster glasses and a Warm Up Long Sleeve – excellent for layering, and perfect on it's own for those who run a little warmer for only $48.
Another boozy gift option from Left Field is the Give Back Pack which includes: 1x Koozie Brand Cooler Bag, 1x Red Door 6 Pack: Prospect Sabro: Single Hop IPA, 10𝇍 Beer Night, Greenwood IPA, Eephus Oatmeal Brown Ale, Squints Seed Gose, Go Ahead Raspberry Hibiscus Gose and 1x Beer For Everybody Tee!
These gifts make an incredible, direct impact to people in need. Peruse the full guide to find the perfect gift. Draughts And Crafts lasts until December 24th!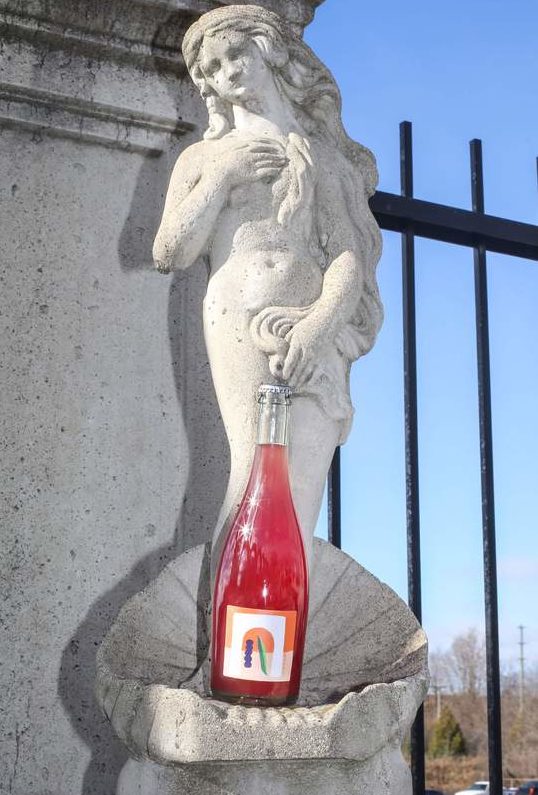 FOUNTAIN Fermented Cider
This earthy fermented cider from Revel uses blueberries and organic lemon basil. 250g/L of fresh blueberries from Norfolk County just east of Hamilton, Ontario. The lemon basil was grown from a friend of Revel in Acton, Ontario.
Herbal tones of the basil are more pronounced and the aroma is mainly green fennel, with hints of freshly turned soil.
Fountain is overall quite earthy and is said to remind the creators of beets. Basil is the star of this cider in both aroma and flavour.
Blueberries lend their colour, but are a lighter overall note. Lingering notes of green herbs give Fountain a tonic-like quality. 6.5% ABV | 750mL
$500 from this release was donated to the Canadian Civil Liberties Association. They work on equality rights in relation to mental health, disability, gender, youth, immigration, refugees, race, poverty, LGBTQ2S+ rights and more. Learn more here
Natty Wine & Kimchi from Paradise Grapevine!
Paradise Grapevine specializes in natural wine, craft beer & cider and also carries some absolutely delectable snacks. Pivoting from selling wine to making it themselves while running an independent liquor store of sorts during COVID19 has filled a gap for harder to find labels that you'd never find at the LCBO or Wine Rack (for people outside Canada, all our liquor is sold through one government store essentially).
Now offering free delivery, curbside pick-up and takeout, Paradise Grapevine has something for everyone and natural wine fans can't miss this gem. Don't forget to use their gorgeous and unique wine bottle gift wrapping to add extra class to your boozy gifts!
Malty & Hoppy's Edible Beer
Toronto based company Malt & Hoppy uses beer from the best local breweries in Ontario to make delicious beer jellies with a French twist!
Françoise Briet was inspired by her French background and love of beer. Using quality ingredients rich in flavours, these jellies are delicious and environmentally sustainable.
Jellies now available include: an imperial IPA from Black Oak Brewery, a pale ale from GLB and an oatmeal brown ale from our personal favourites Left Field Brewery.
These boozy gifts all make incredible additions to a charcuterie board or even on a hunk of fresh baked bread. Check out the full online shop here 
Scandinavian Candy, Organic Wine and Bouquets from Miss Pippa's
Photographer and drag artist from Toronto Adam Moco and partner Anton Levin, a Swedish florist, met while both living in Portugal. After moving to Toronto in 2018, they got married and jumped on the opportunity to open a new space in Brockton Village.
With Anton's experience running a flower shop, they decided to add other items they loved which resulted in a shop-slash-bar. This type of shop is more common in Europe and has been a hit since opening it's doors in Toronto.
Named after their dog Pippa, this local haunt is also an ode to drag queens: Adam's drag name is Miss Moço – thus creating Miss Pippa's, a truly unique Toronto gem.
Although the stylish and eclectic space is closed for dine-in, they have pivoted to feature all their amazing offerings and boozy gifts online. If you happen to live in Toronto, they are also open for pick up Tuesday-Sunday 8AM-10PM. FREE Delivery orders over $150 are also available here.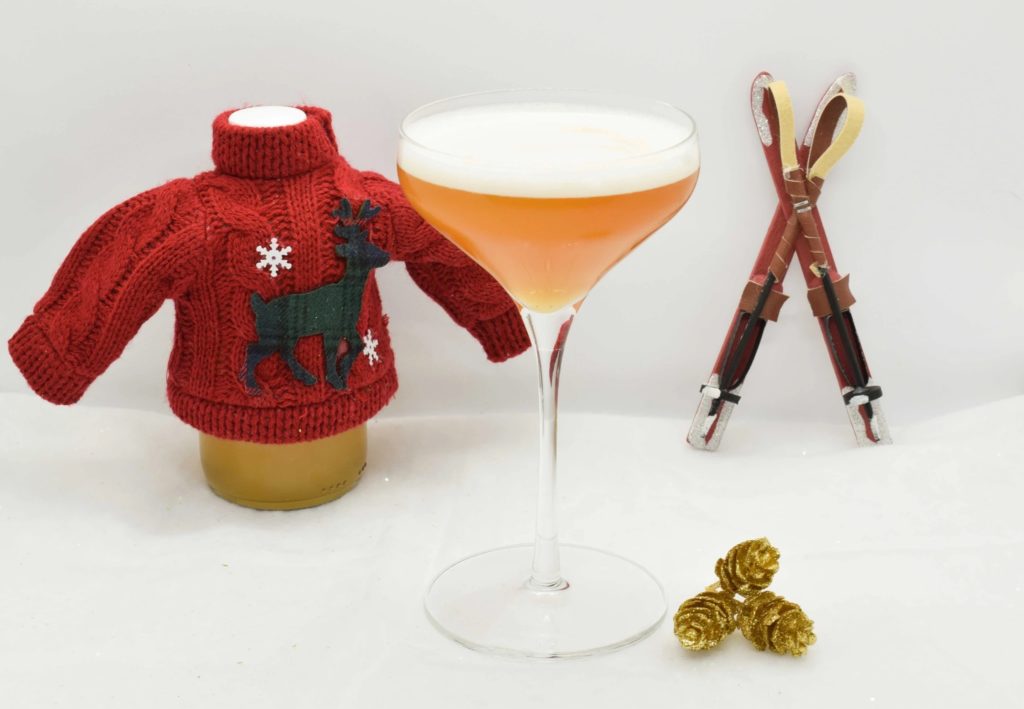 Cocktail Kits from a Local Mixology Legend! 
Kelsey Ramage is no stranger to innovation, the anti-waste bartender behind The Trash Collective Inc. is now serving up DIY cocktail kits, classes and group cocktail delivery perfect for boozy gifts!
Dolly Trolley Drinks offers an amazing variety of cocktail types including cold-weather cocktails like a gin gimlet with a Ontario evergreen pine twist, or a Mai-tai made with Canadian grown walnuts!
Kits come with or without alcohol and make for the perfect excuse to use your kitschy mismatched vintage glassware. Store and delivery details available here!
HP Lovecraft Tiki Bar Accessories & Magical Zoom Cocktails
As you all probably know, we are horror nerds – So when we saw the legendary nerd bar Storm Crow Manor were offering Cthulhu Tiki mugs and other related accessories we had to share with you all! Aside from the gorgeous Tiki mug and "Great Old One" Flask, Storm Crow also is selling a wide variety of nerdy gear like masks, shot glasses and apparel.
Aside from accessories, buckets of fried chicken, Star Wars themed burgers, boozy bread puddings and cocktail kits are also available for pickup and delivery.
Cocktail kits include:
A Very Krampus Cocktail Kit (7 servings of Mulled wine)
Magic Zoom Meeting Cocktail Kit (9 servings of dangerously delicious boozy punch)
Release The Kraken Kit (6 servings of a Rum soaked take on the Moscow Mule)
Butterbeer Kit (6 servings of creamy boozy deliciousness)
Don't miss other exclusive deals as part of Storm Crows 12 DAYS OF CHRISTMAS SPECIALS! Delivery and pickup is available here.