Director Ti West made his mark in Horror cinema With 2009's "House Of The Devil"  and proved himself capable of delivering a methodical, measured style that sets his films apart, serving his 2011 Haunted Hotel tale "The Innkeepers well. Since we love gallons of gore and boobs galore like any red-blooded B-Movie lovers, there's a certain lack of … action in ghost stories that leaves many of them lacking and us reaching for a Giallo or Romero escape. But not The Innkeepers, a film sadly overlooked on its release nearly a decade ago that manages to deliver actual scares instead of terrors and is all the better for it.
Rather than thrills and kills, however, The Innkeepers revels in its chills to excellent effect. Final girl Claire (Sara Paxton) and her dorky co-worker Luke (Pat Healy) are two young employees at a once-grand and realistically spooky hotel (in fact it's a real hotel, not a set, and also supposedly haunted, for real) that is about to shutter it's doors for good. Both are paranormal enthusiasts and are trying to capture one of the hotels resident spirits on tape: Madeline O'Malley, a bride who hanged herself in the hotel when her fiancé left her at the altar and whose body was supposedly hidden in the basement by the hotel owners. After a visit from two guests, the tone begins to darken… Leanne, a former actress and now Psychic in town for a convention, warns Claire that there really is something down there, and an elderly man checks in, asking for a very particular room. As night falls, Claire and Luke become convinced that the stories of the hotel are true, but are there really spirits trapped in the Hotel….or is it all in their heads?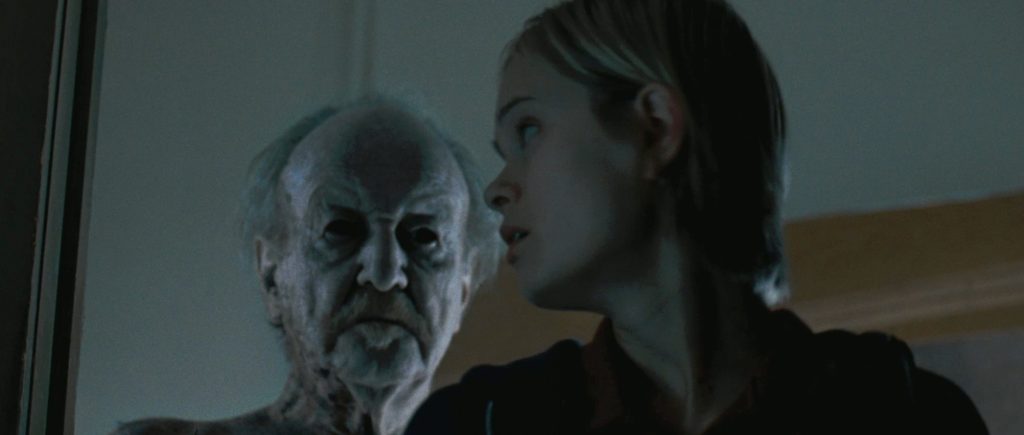 From here, the tension beings to tighten as does the pace. Without giving away the plot, there isn't actually much action in The Innkeepers, but that doesn't mean there's no excitement. With a cold, sombre palette far from the sexily saturated 70s warmth of House Of The Devil and stunning sound design (much of the film's audio takes place inside headphones … for extra ASMR chills), The Innkeepers actually never sees Claire scream, there are no chases, there are no "it was just a cat" moments. Rather it builds is atmosphere like feeling someone breathing on your neck while you're alone, and the film manages to hold our attention, delivering a satisfyingly spooky ending, without using the cliched horror tropes of jump scares and sequel bait. Definitely one to watch with someone on a cold October night, The Inkeepers is steaming on Amazon Primeand available on an excellent Blu-Ray edition.