A24 has just released the first trailer for Ari Aster's new movie, Midsommar. Described as a "Scandinavian folk horror," the film stars Florence Pugh as a young woman who reluctantly joins her boyfriend (Jack Reynor) on a summer trip to one of their friends' hometown in rural Sweden. The vacation, however, quickly takes a turn, as the village's midsummer celebration grows increasingly violent and strange, and is revealed to be part of a pagan cult. Setting a horror movie entirely in daylight is ambitious, rare and adds an extra layer of tension rarely used before.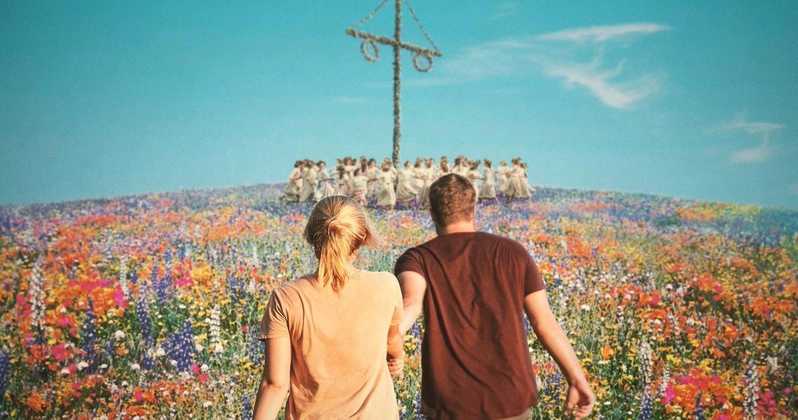 Needless to say, the trailer digs right into creepy territory, its pastel aesthetic belying the way the ins and outs of the celebration (which a speaker describes as incapacitating) seem to portend doom rather than any summer joy. Glimpses of a dead bear with its guts on display, a knocked-out William Jackson Harper, and a person falling (presumably) to their death from a precipice suggest that Midsommar will be even more terrifying and strange than you'd imagine.
There's even an equivalent to Hereditary's now infamous cluck noise in a repeated exhale sound.
Midsommar will be released, you guessed it, this Summer. Check out the trailer below!