Screamish is teaming up with CINEMATRASHMAN for our brand new QUICK REVIEW series! Featuring hidden gems & legendary classics from cult and horror cinema.
ANGST (originally released as FEAR in the US) is a 1983 Austrian horror film co-written and directed by Gerald Kargl. It follows a psychopath recently released from prison – who goes on to continue his rampage. The film is loosely based on Werner Kniesek, an Austrian mass murderer considered one of the most dangerous offenders in the country. Controversial filmmaker Gaspar Noé has also noted ANGST as a huge influence on his filmmaking style.
Touted for its unconventional camera work and intense performances, particularly from lead Erwin Leder, "ANGST" is a must see for any fan of the home invasion or slasher sub-genres. Over 30 years later this film still holds up as one of the more relentless spectacles of depravity and violence, with purpose, at its core. In one sequence the killer drinks the blood of one of his victims while reciting all the abuse he experienced as a child that made him 'become' the monster he is. It is not a fun watch. It has no real pay-off or even a linear storyline. But what we are given is one of the most disturbingly realistic serial killer stories in the vast landscape of horror.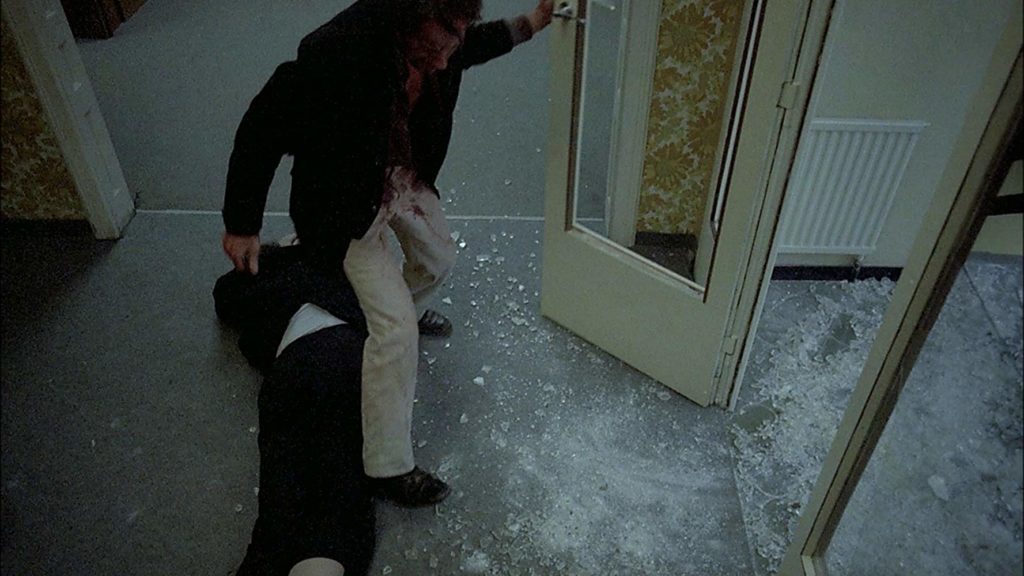 Instead of following the victims – "ANGST" turns the genre on its head putting you in the perspective of the assailant. Director Gerald Kargl sought out Oscar Winning Cinematographer Zbigniew Rybczynski for his unconventional shooting methods – such as mounting the camera on a rudimentary rope system and using mirrors to shoot from positions that would be physically impossible. A body rig AKA SnorriCam was also devised to swing around the killer – which creates a sensation of being deeply immersed in the actual act of killing.
"ANGST" is not only mentally scarring, it's a visceral experience. Kargl and Rybczynski didn't stray from the true facts of the real life Kniesek murders. The villa sequence depicts everything the actual Werner Kniesek did to the real family of three he murdered in 1980, Including the gut wrenching sequence where an older woman is beaten, and at one-point 'Kniesek' stops to feed her medicine, to make sure she would live long enough to endure his torture.
Kargl examines senseless violence and the limits of the justice system when dealing with mental illness through the excess of an unflinching horror movie. To see Kniesek – who was a real person, and his crimes in such a cold and realistic portrayal leaves for a viewing experience which makes it difficult to separate reality from fiction. After I first watched this film – I felt like I had just watched a super well produced snuff film…and wanted to take a bath in purell.
After being banned in many countries and only screened in porno theatres in America upon its release in 1983 – "ANGST" finally hit DVD and Blu-Ray in the USA & Canada September 8th 2015. "ANGST" is not a movie for everyone – But it is a wild and revealing story for fans of the darker and more gut-wrenching horror films. Check out CINEMATRASHMAN'S video review below and stay tuned to SCREAMISH for tons more reviews, news and event coverage!
—