The Blood in the Snow Film Festival is a unique and imaginative showcase of contemporary Canadian horror, genre, and underground cinema, that exists to challenge social boundaries, explore artistic taboos, and to support and exhibit independent Canadian genre media artists. Blood In The Snow 2019, or 'BITS' takes place in Toronto, Ontario and brings together audiences, media coverage, community partnerships, and the filmmaking industry to exhibit and celebrate Canadian genre media artists. BITS began in 2012 and was registered as a not-for profit in 2015. This year Blood in The Snow runs November 21st to 26th, 2019 at The Royal Cinema.
Screamish will be in attendance, and we can't wait to check out six days of screenings and premieres featuring Canadian genre films, shorts and web series! Here are our best bets for this year's Blood in the Snow.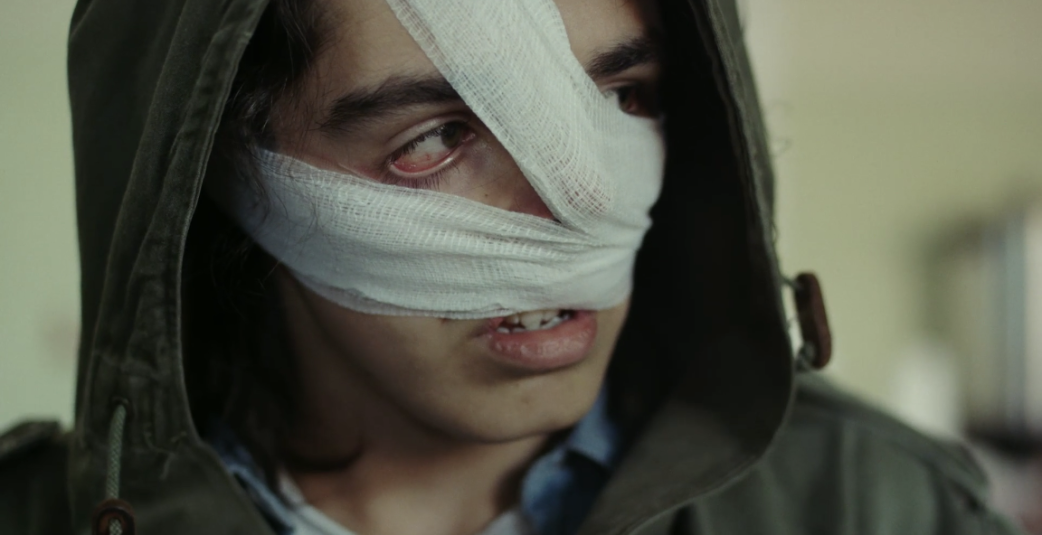 HAPPY FACE (97 mins)
Director: Alexandre Franchi
TORONTO PREMIERE

Estranged from his manipulative cancer-stricken mother, a handsome teenage boy deforms his face with bandages and joins a therapy workshop for disfigured patients in a misguided attempt to reconnect with her. Happy Face has been gaining rave reviews on the festival circuit and looks like a bold attempt at genre bending and features one of the most beautiful backdrops ever – Montreal, Quebec.
FUNNY FRIGHTS: SHORTS SHOWCASE (90 mins)
A collection of premiers of Canadian genre shorts that look on the lighter side of horror. Featuring cursed VHS tapes, an evil printer, creepy kids and much more!
DEAD DICKS (83 mins)
Director: Chris Bavota, Lee Paula Springer

After Becca receives a distressing call from her suicidal brother Richie, she rushes over to his apartment and finds him alive and well – surrounded by copies of his own dead body. Part body horror, part sci-fi and part dark comedy make for an intriguing and wild ride.
EMERGING SCREAMS (93 minutes)
A collection of short film from brilliant first-time directors and the most promising student filmmakers in Canadian horror! Featuring creepy Kindergarten kids, a backcountry camping trip gone wrong, a fantastic adaptation of a Steven King short story and much more!
DARK VISIONS (96 minutes)
A collection of the darkest, scariest, moodiest and most intense Canadian short films playing this year! Featuring an evil Siri, homicidal Polar Bears, a fantastic tribute to Giallo and much more!
Don't miss out on Blood In The Snow, Canada's best showcase for upcoming genre film! Tickets and passes are on sale and running out. Blood in the Snow 2019 runs November 21st to 26th at Royal Cinema 608 College St. Enjoy tons of shorts, feature films, after parties' industry schmoozing and many more spooky surprises!