Screamish is teaming up with CINEMATRASHMAN for our brand new QUICK REVIEW series! Featuring hidden gems & legendary classics from cult and horror cinema.
Here's a quick bio of our beloved contributor CINEMATRASHMAN!
Name: Jeff McKnight aka Cinema Trashman.
Location: Orlando, Fl
Favourite Films: Night Of The Living Dead, Salo or 120 days of sodom,
Blue Velvet, Maniac, Gummo, A Serbian Film.
Why Horror: I got into horror films at a very early age.
I would stay up all night on the weekends to catch Monster-vision or USA's Up All Night for some cheesy horror films.
Our first edition features Salò, or the 120 Days of Sodom – A 1975 period horror art film from Pier Paolo Pasolini. Loosely adapted from the book The 120 Days of Sodom by Marqius de Sade, set during World War II, and was Pasolini's final film, being released posthumously three weeks after being murdered on November 2nd 1975, in what was called a Mafia-style revenge killing. Testimony from his friend Sergio Citti indicated that some reels of film from Salò had been stolen, and that Pasolini planned to meet with the thieves on November 2nd 1975 after a visit to Stockholm, Sweden. The judges responsible for the murder investigation found that the new evidence brought to light by Citti was insufficient to justify a continued inquiry.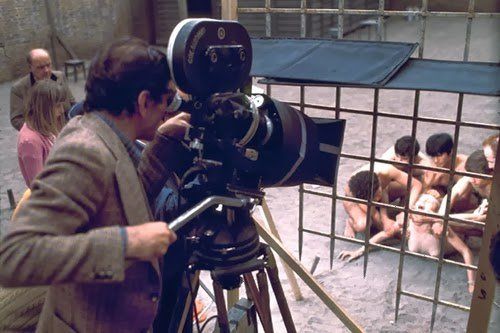 Nonetheless – Salò lives on as an iconic staple to both arthouse and midnight cinema.
The film focuses on four wealthy, corrupt Italian fascists in the time of the Republic of Salò (1943-1945). The libertines kidnap eighteen teenagers and subject them to four months of extreme sexual and physical violence, murder, sadism and mental torture. The film explores themes of political corruption, which now seems even more timely given the recent demise and outing of Jeff Epstien's pedophilic sex parties with the Hollywood and political elite.
Broken out into four segments, inspired by Dante's Divine Comedy, the film also contains frequesnt refrences to discussions of Nietzche's 1887 book 'On the Genealogy of Morality' Ezra Pound's poem 'The Cantos' and Marcel Proust's novel sequence 'In Search Of Lost Time'.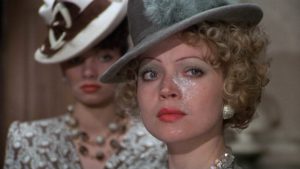 The film premiered at the Paris Film Festival on November 23rd 1975 and had a brief theatrical run in Italy before being banned in 1976 and was released in the US the following year on October 3rd 1977. Because it depicts youths subjected to intense graphic violence, sadism and brutal murder, the film was extremely controversial upon its released and has remained banned in several countries into the 21st century.
Watch below for CINEMATRASHMAN'S #QUICKREVIEW of the legendary BDSM classic, Salò. Stay tuned to screamish.net for more QUICK REVIEWS coming soon!